Home prices continued to climb in August, but a slowdown could be on the horizon, according to the latest CoreLogic Home Price Index and Forecast.
In August, home prices grew 5.5 percent year-over-year, down from 6.2 percent in July, with a single-family home now commanding $285,700 on average, according to the forecast. Month-over-month, home prices grew 0.1 percent in August — less than the 0.3-percent growth a month earlier.
While home prices having been growing steadily since 2012, signs suggest a gradual slowdown. In August, year-over-year home prices grew by 0.7 percent less than the month previous. This is the slowest home price growth over the last two years; CoreLogic also predicts home prices will only grow 4.7 percent by August 2019.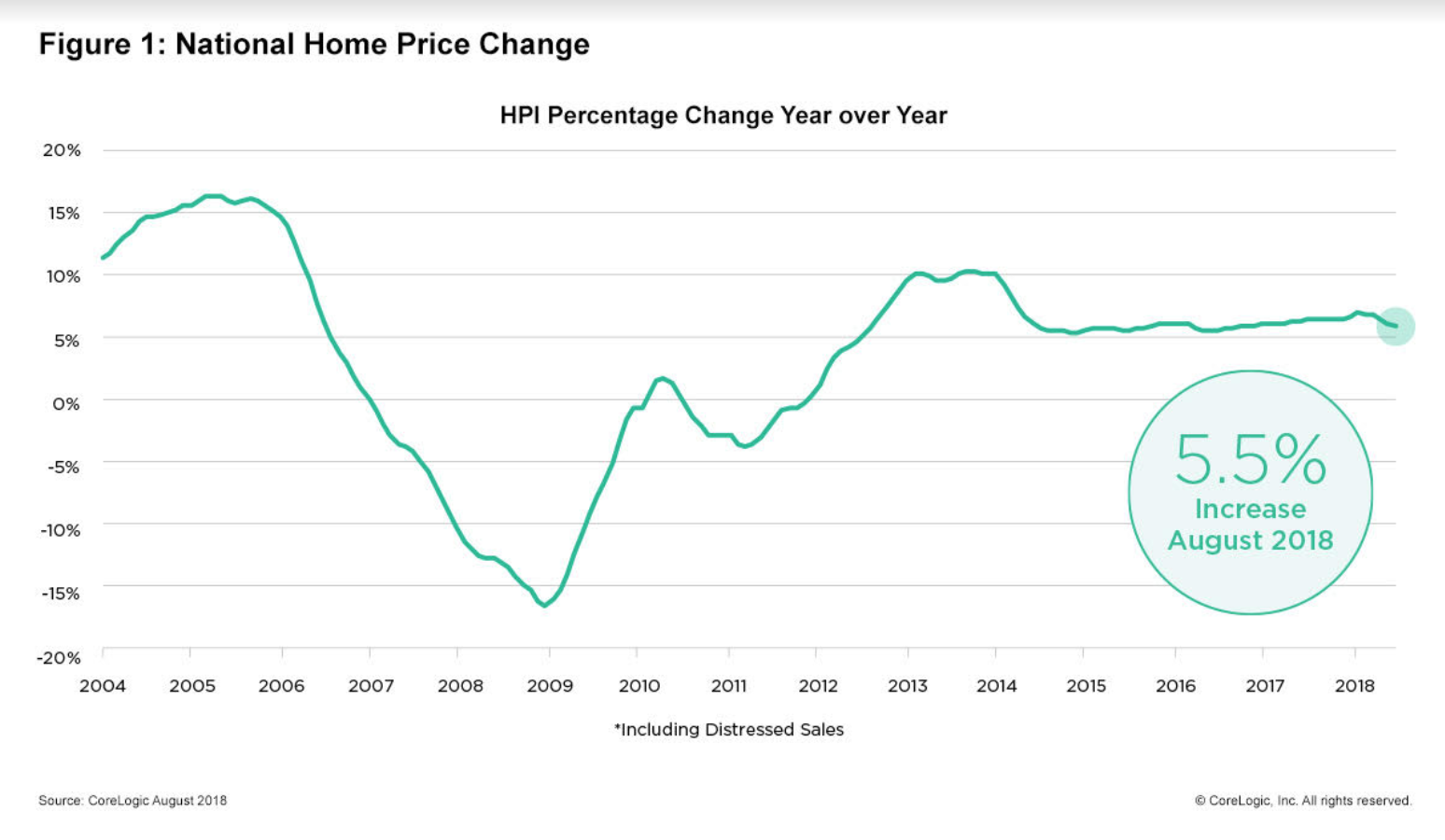 "The rise in mortgage rates this summer to their highest level in seven years has made it more difficult for potential buyers to afford a home," said Dr. Frank Nothaft, chief economist for CoreLogic, in a prepared statement. "The slackening in demand is reflected in the slowing of national appreciation, as illustrated in the CoreLogic Home Price Index."
Overvalued markets where inventory shortages and bidding wars have influenced pricing are leading the slowdown in many parts of the country.
Meanwhile, the only states to experience an increase of more than 10 percent in home values over the past year were Nevada and Idaho.
"National appreciation in August was the slowest in nearly two years, and we expect appreciation to slow further in the coming year," Nothaft said.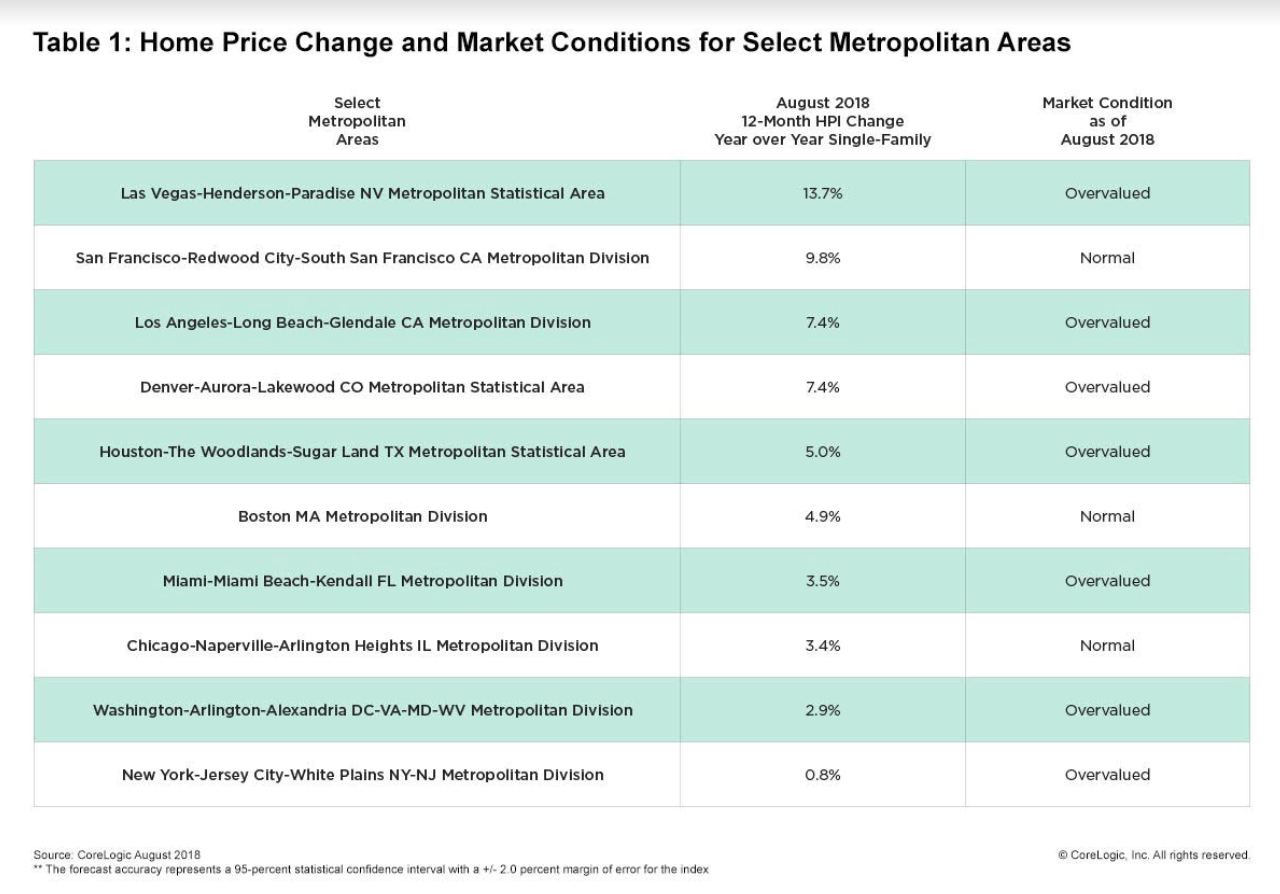 Despite signs of slowing growth, homeowners, thus far, are holding on to their property in the hope that values continue to rise, CoreLogic President and CEO Frank Martell said.
"In some markets, homebuyers and sellers are remaining cautious and taking a pause as price appreciation continues to rise," Martell said. "By waiting to sell, homeowners believe they will get the greatest return on their investment; the more money they have for a downpayment, the easier the purchase payments will be for their next home."
This article was pulled directly from Inman News with no curation or modification by Affinity Hills Realty. The views and opinions of authors expressed in this publication do not necessarily state or reflect those of Affinity Hills Realty, its affiliated companies, or their respective management or personnel
Related Posts
This fall home maintenance checklist will get you and family ready for…

We can market our home ourselves — I mean, how much can…

Bathrooms, move aside — 2019 is the year of the kitchen. (more…)